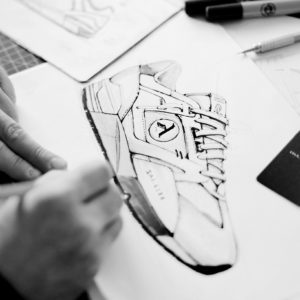 AW DESIGN provides footwear design solutions across multiple categories such as sport, fashion and lifestyle. After studying the target consumer, and the latest color and material trends, AW delivers precise first design directions using digital tools, adapted to the need and expectations of each brand or independant clients. The goal is to translate your ideas and dreams into a product that fulfills all the target consumer's requirements whether it is a lifestyle or pure performance product.
After a first creation step , the purpose is to refine the product by combining ideas , refining , updating, downgrading or upgrading in order to narrow down to the final perfect design answer to the initial brief and budget expectations.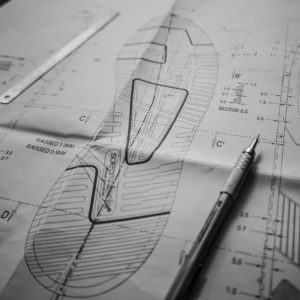 The second phase of the design process is the creation of the technical package, that includes all the files needed by the factory and suppliers in order to perfectly understand and translate each and every single detail of the future product.
Material maps , color CADs, shell patterns, technical notes, precise renderings, sole blueprints, technical files for upper pieces, are all fondamental for a good execution and a perfect understanding of the initial design concept.
Accuracy, precision , and efficiency are the key words for a step that is crucial in order to optimize the sampling process.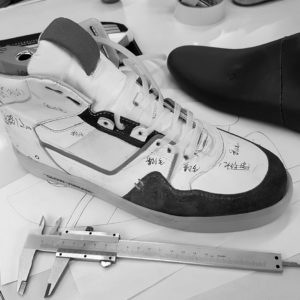 The third and last step of the process is the development phase, during which AW helps the brands or clients going through all the revisions needed in order to improve or refine the product before it is confirmed by both parties for mass production.
That covers upper shell pattern revisions, 2D/3D sole adjustments, shapes and lines refinements, last minute improvements, and of course going through fit & wear tests results, until the product is providing the perfect combination of aesthetics and function.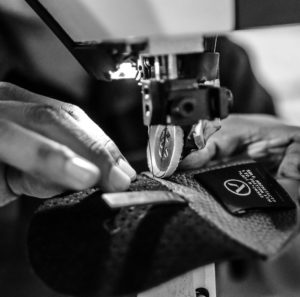 Based on a partnership with Footwear studios – Berlin, and years of collaborations with different brands and clients, we are able to provide a full support for sourcing, production and quality control. Recently, travelling to a few countries have been difficult for some of our clients so we have developped a network with agents from Europe( Portugal and Italy ) , and Asia , mostly in China and Indonesia, who are actively sourcing the best material suppliers, moldshops, and factories , depending on the clients' requests on volumes, price and quality expectations.